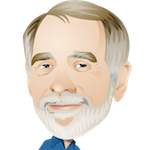 Michael Krepon
Michael Krepon is the co-founder of the Stimson Center. He worked previously at the Carnegie Endowment, the State Department, and on Capitol Hill. He has written over 500 articles and is the author or editor of twenty-two books, mostly the product of Stimson programming. He's now writing a book on the rise, demise and revival of nuclear arms control. He was given a lifetime achievement award for non-governmental work to reduce nuclear dangers by the Carnegie Endowment for International Peace in 2015.
Most Recent Posts
Birthing a Book
October 16, 2021
The Perfect Storm
October 04, 2021
How Much Longer for a Space Code of Conduct?
September 21, 2021
Hope and Stiltgrass
September 13, 2021
Time to Shift from the Post-Kabul Blues to the China Arms Control Challenge
September 07, 2021
The Unipolar Moment Crashes and Burns in Kabul
August 30, 2021
Topping-off National Missile Defenses for Tac Nuke Reductions?
August 12, 2021
Is a Third Trade for Missile Defenses Possible?
August 05, 2021
Time for a Big Philanthropic Bet
July 27, 2021
Mearsheimer on Great Power Politics
July 13, 2021
Most Recent Comments
In: Birthing a Book
October 16, 2021 10:34 pm

Andrew: Strategic Stalemate: Nuclear Weapons and Arms Control in American Politics. A Council on Foreign Relations Book, 1984. You were…
In: Birthing a Book
October 16, 2021 8:42 pm

Elizabeth, no pop quiz. I promise.
In: Birthing a Book
October 16, 2021 8:41 pm

Your kind words are much appreciated, Andrew.